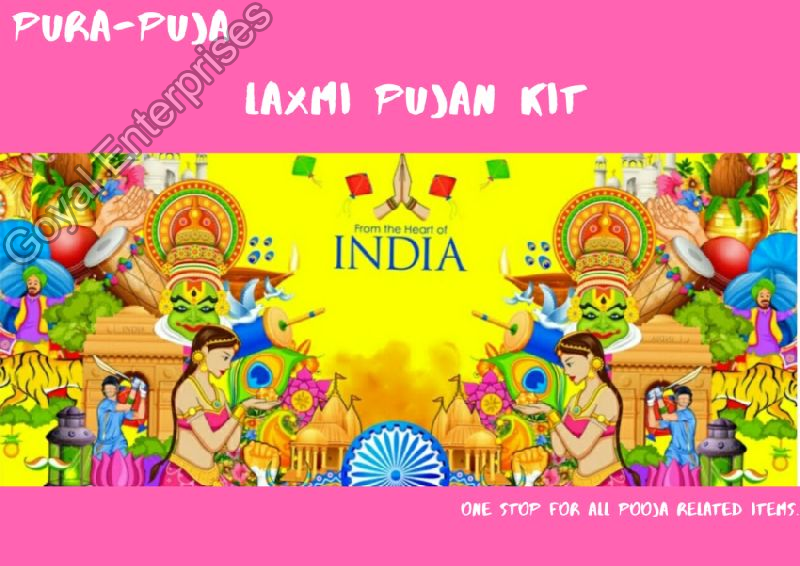 As we know Laxmi is the divine of prosperity and success, we must stick to its devotion and rituals. People become happy to welcome Devi Laxmi in their premise to expect wealth increment and further success in their life. Have some information in brief about the kit of Laxmi Puja.

For the successful completion of Laxmi Puja in your home, you need some important products that come under Laxmi Pooja Kit. Do not think much as you will get at your nearby markets. If you are very fond of ordering the Laxmi pieces of jewellery online, you may do so.

Markets get a huge number of people for purchasing these kits and it turns out to be a superior investment as a token of our devotion and respect to the goddess of wealth. It improves our financial condition and finally, we get relief to lead a stress-free life.
The products are appreciated by multiple customers and monitored by some renowned experts in festive industries. You must get all the products irrespective of the variation of the price as your main goal is to have a successful puja at your home without any issues.

Laxmi Pooja Kit in India:
In India, people are very fond of Devi Laxmi as we apply customary rituals and some daily principles in our life. We want to have the minimum amount of wealth in our pocket so that we pass our happy life and fulfil the wishes of our children.

The Laxmi Pooja Kitis available with the best wrapping so that it reaches our destination in case of online order. Apart from this, we show utmost care to the festival kits without unsatisfying the priest and visitors.

There is many affordable ranging of current products with superior design, packaging, and extra care.

Products Available for Laxmi Puja Kit:
The kit includes laddus, badasha, dry fruits, nuts, and betel leaves. Sweets, coconut, and lunch cuisines to distribute among the common people. You may carry gold coins, lamps, incense sticks for chanting mantras.

The first step starts with the offering of coconut, flowers, and fruits to the Divine. You keep chanting the mantras recited by the priest and pray for the welfare of your family. Some people do the same ritual with their almirahs, cashboxes, and other precious items. All we do is invite safety and prosperity to our wealth.

After the completion of puja, we give Anjali, and later some food fest is arranged among the group of people. It is said that Devi Laxmi gets very satisfied if we do something special for poor or needy people. We may distribute food, clothes, and other necessary help at that moment to complete the puja in terms of humanity.

You may also look for payesh, bhoger khichdi, rasgulla, and some other desserts. If you choose the evening slot for the puja, it works the best.

After everything, we finally prepare to bid bye to the goddess. You may expect some more info about the kit from Laxmi Pooja Kit Suppliers.